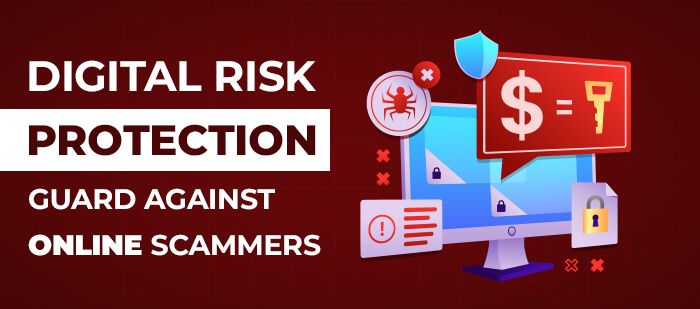 In today's digital landscape, online scammers and fraudsters are constantly finding new ways to target and exploit unsuspecting individuals and businesses. As more and more transactions take place online, it is crucial for individuals and organizations to have a strong defense against these threats. This is where Digital Risk Protection comes in – a comprehensive tool that helps safeguard against fraudulent activities and protect sensitive information. In this blog post, we will discuss the importance of Digital Risk Protection and how it can be an essential tool in guarding against online scammers.
Understanding Chargebacks and Their Impact on Business
Chargebacks can have a significant impact on businesses, both financially and operationally. When a customer disputes a transaction, the funds are reversed and returned to the customer, leaving the merchant to bear the costs. This not only results in revenue loss but can also lead to increased processing fees, penalties, and damage to the merchant's reputation. Understanding chargebacks and their potential consequences is crucial for businesses to develop effective strategies to minimize their impact and protect their bottom line.
Some Related Blogs
The Rising Threat of Online Scams and Fraud
With the increasing reliance on digital platforms. Online scams and fraud have become a rising threat that affects individuals and businesses alike. Cybercriminals are continuously devising new strategies to deceive unsuspecting victims and gain access to sensitive information. From phishing scams to fake websites and identity theft, the dangers are numerous and ever-evolving. It is crucial for individuals and organizations to stay informed about these threats and take proactive measures to protect themselves against online scams and fraud.
Digital Risk Protection – A New Line of Defense Against Chargebacks
As businesses face the increasing threat of chargebacks, Digital Risk Protection emerges as a powerful solution. With its comprehensive tools and strategies, it offers a new line of defense against fraudulent transactions. By monitoring and analyzing online activities, it can identify potential threats and take proactive measures to prevent chargebacks. Digital Risk Protection not only safeguards businesses against revenue loss but also helps protect their reputation and ensure smooth operations. With this essential tool, businesses can confidently navigate the digital landscape and protect themselves from online scammers.
How Does Digital Risk Protection Work?
Digital Risk Protection works by employing advanced technology and algorithms to monitor online activities, detect potential fraud or scams, and take immediate action to prevent chargebacks. It analyzes data from various sources, such as customer behavior patterns, transaction history, and online reputation, to identify suspicious activities and potential risks.

Email us anytime!
Email customer service 24/7

Call us anytime!
Reach customer care 24/7 at +1 (888) 901-8653
By constantly monitoring and adapting to new threats. Digital Risk Protection ensures that businesses have a strong defense against online scammers and can protect their bottom line effectively.
Implementing Digital Risk Protection Strategies for Optimal Security
Implementing Digital Risk Protection strategies is crucial for optimal security against online scammers. Businesses should start by educating their employees about common fraud techniques and how to identify suspicious activities. They should also establish strong password policies, implement two-factor authentication, and regularly update their security software. Additionally, businesses should regularly monitor and analyze their online transactions and customer interactions to detect any potential threats. By taking these proactive measures, businesses can ensure maximum security and protection against online scammers.
Case Studies: Successful Digital Risk Protection in Action
Discover how Digital Risk Protection has successfully protected businesses from online scams and fraudulent activities. These case studies highlight real-world examples of how this essential tool has prevented chargebacks, saved revenue, and safeguarded reputations. From small businesses to large enterprises, Digital Risk Protection has proven its effectiveness in providing maximum security against online scammers. Learn from these success stories and see how Digital Risk Protection can benefit your business and ensure peace of mind in the ever-evolving digital landscape.
The Future of Fraud Prevention – Embracing the Era of Digital Risk Protection
With the ever-increasing threat of online scams and fraud. The future of fraud prevention lies in embracing Digital Risk Protection. This essential tool offers businesses a comprehensive defense against chargebacks and protects sensitive information. By constantly adapting to new threats and utilizing advanced technology, Digital Risk Protection ensures optimal security in the digital landscape. As technology evolves, so do the strategies of online scammers, but with Digital Risk Protection, businesses can stay one step ahead and confidently navigate the era of digital risk.