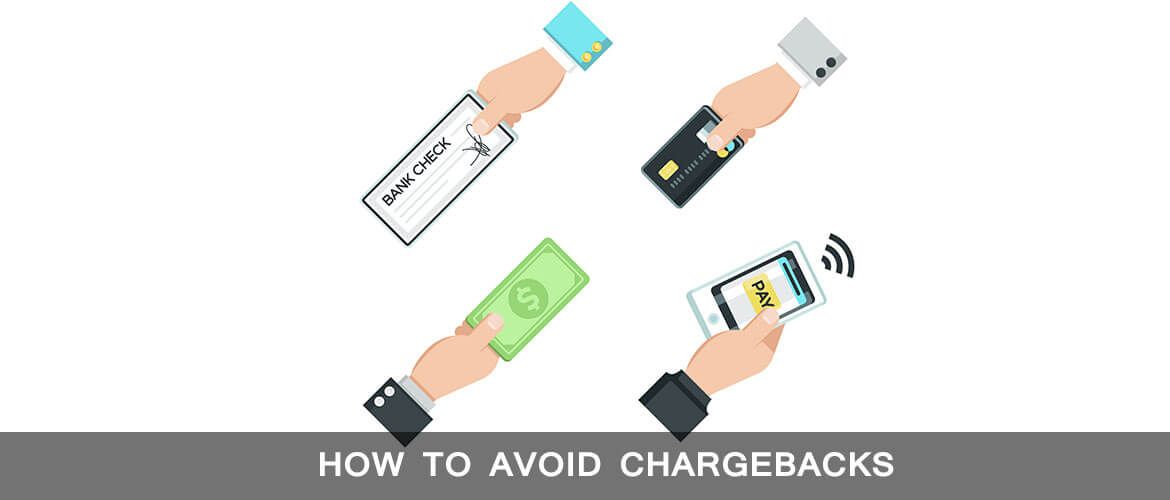 Chargebacksprimarily occur for three reasons:
Item Not Received. The cardholder placed an order, paid for a service or product, but claims to have not received the order or service.
Significantly Not As Described.The cardholder claims that the product or service received was sub-standard, compared to the merchant's description.
Unauthorized Transaction.The cardholder claims that a transaction is fraudulent or was processed without the cardholder'sconsent.
In all three scenarios the cardholder has a legitimate right to file a chargeback and receive a refund of the transaction amount.
Good Customer Service Helps to Avoid Chargebacks
As a merchant you want to maintain a good customer relationship toavoid the inconvenience and costs associated with chargebacks. Here are a few suggestions:
Customer Service Contact Information. Ensure that your website makes it easy for customers to find your contact information. Using an email contact formis a great idea. The easier it is for a customer to contact you directly the less likely they are to call their bank or credit card company first and file a chargeback.
Order Confirmations. Send a confirmation email as soon as an order is received, and make sure to include your contact information. Or call the customer to confirm the order before dispatching.
Customer Inquiries.Respond quickly to all customer inquiries. No one likes waiting unnecessarily for a reply.
Dispute Resolution. Have company policies in place to resolve common customer complaints. A well-trained customer service team is a must.
Return Policy.Make your return policy easy to find online and word it in a way customers can easily understand. Not everyone understands legalese.
Preventing Disputes from Turning into Chargebacks
Item not Received Dispute. Keep a record of the shipping address provided by the customer during the order process. Purchase shipping insurance to cover any damagedor lost orders. Use a shipping method that allows online tracking of packages and delivery confirmations which will give youand the customer proof that an order was sent on time and to the correct location. If an Item is not available or was damaged or lost while in the process of being delivered,inform the customer that you are regretfully cancelling the order and give them a timeframein which to expect a refund. Then process the refund as quickly as possible.
Significantly Not As Described Dispute.Product and service descriptions should be accurate, with nothing kept hidden from the customer. Include such things as "no color choice" or "product may appear slightly different than the picture."
Unauthorized Transaction Dispute.There are situations when a charge is clearly fraudulent, and then there are times when a transaction may only appear to be fraudulent to the cardholder. In the second instance, the cardholdermay have just forgotten about a purchase, may not recognize the company name, or has forgotten special circumstances that permitted the charge. The only way to resolve these kinds of disputes is through direct contact with the cardholder.
Dealing with customer service and chargeback issues can be overwhelming and takes away time from other business activities.Contracting out customer service functions and chargeback management is always an option and can prove to be a more efficient and less costly solution.

Email us anytime!
Email customer service 24/7

Call us anytime!
Reach customer care 24/7 at 855-465-4723