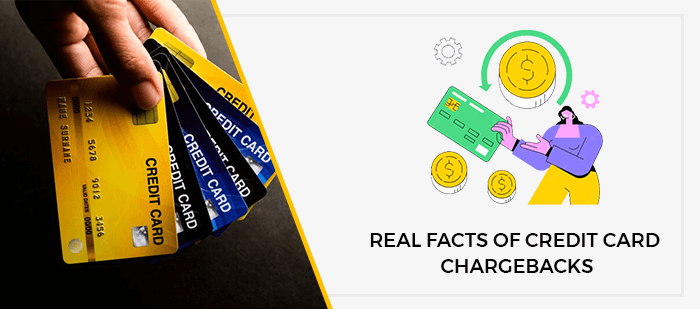 What Are Credit Card Chargebacks?
Credit card use by consumers is growing particularly in online stores. Alongside this rise in credit card transactions are chargebacks on transactions that dispute credit cards which is a major issue for numerous eCommerce retailers that require chargeback protection services.
If you're not familiar with chargebacks for credit cards they happen when a client challenges a charge they made on their credit card to the bank. But not the merchant from which they bought the goods or services. A high number of chargebacks could affect your business's ability to accept credit card transactions and it's essential to begin your online shop with a credit card chargeback security for businesses.
The Importance of Chargeback Protection for Merchants
If your company or industry has a higher percentage of chargebacks on credit cards than other merchants the acquiring banks who accept and accept credit card transactions can either block the merchant account. Which receives the cash from credit card transactions or dramatically increases the processing fee for the merchant.
There are numerous reasons consumers can request a chargeback for a returned item. There are more than 50 chargeback explanation codes for all major brands of credit cards The list isn't enough to go through them all but we will look at the specifics of a chargeback and the most frequently used causes of a chargeback dispute and chargeback prevention services and the best way to combat chargebacks with credit cards. You can also find businesses that assist you in identifying suspicious transactions.
Although you don't have to be a complete chargeback expert knowing the challenges you face can help you improve your processes to to stop chargebacks from happening.
Check out more blogs here
The Real Cost of Credit Card Chargeback
There is no doubt that your company must accept credit card transactions. But, it is important to remember that accepting credit card payments has a certain degree of accountability as well as risk. You are responsible for understanding and comprehending the implications of CNP transactions. And how it can affect your relationships with clients. Issuers, the credit card industry. As well as third-party investors.
The standard merchant account agreements stipulate that you are accountable for the entire expenses for online-based fraud. This is the reason you have to have the right evidence and the means to prove it in the event of the possibility of a chargeback from your credit card.
If you aren't able to provide sufficient evidence to show your claim legitimate, you'll be subject to lost revenue loss, chargeback charges as well as the delivery and shipping costs associated with the purchase and also a change to the chargeback ratio. The costs are cumulative and should not be ignored.
Just like you credit card companies also want to keep their customers satisfied. Their focus on keeping their customers happy and allowing them to continue to make use of their credit cards implies that most of the time creditors will never question the chargeback claim.
One of the most effective methods to increase brand loyalty is by having a positive and vocal customer base, which is writing positive online testimonials. It only takes one unhappy customer who leaves an unfavorable review to cause the reputation of your website to be damaged.
If you have more chargebacks than get the greater your chargeback ratio and more risk you run to bank accounts that are stable. Keep in mind that issuers do not prefer business partnerships with high-risk merchants. While these credit card chargebacks might be fraud that does not matter to credit risk and chargeback ratio.
Credit Card Chargeback
It all comes down to you being completely accountable for understanding the process of chargebacks. This means understanding the impact of chargebacks on your business's status and having a plan of action that allows you to handle chargebacks. Knowing whom to call to assist you in managing your chargebacks. As well as making sure you are prepared to safeguard your company.
Email us anytime!
Email customer service 24/7
Call us anytime!
Reach customer care 24/7 at +1 (888) 901-8653
Three Facts You Can't Ignore About Chargebacks
We want you to succeed and we would like to share with you what we've learned. Pay attention to these chargeback realities: Chargeback charges can be costly and can cost you. Each dollar lost due because of chargeback fraud will cost you $2.40. Your loss is much more than the original charge.
Chargebacks drain your funds and take up your time. Do not ignore the operational requirements of chargebacks from credit cards. Expect anything between 13 and 20% cost increase for your company in fighting and getting back from chargebacks.
Your chargeback ratio is vital. If you have a higher chargeback percentage is, the more difficult to process and accept CNP payments. Are you aware of the chargeback ratio? What will your issuer do when your ratio is greater than 1.5 percent?
Check if you're able to deal with chargebacks, and have the personnel. Resources know-how, and the infrastructure in place to reduce the cost of chargebacks and ensure your business runs smoothly.
Final Words about Credit Card Chargebacks
Chargebacks can be a huge issue for both big and small. This is why it's important to devote time and money to prevent chargebacks with credit cards and enhancing your responses to the issue. The simplest of measures. Like constant contact with your customer in the post-purchase period. Can make an enormous difference in the probability of chargebacks taking place. Contact Chargeback Expertz our team can assist you in implementing your fraud prevention strategy. You are always welcome to inquire about fraud prevention techniques.