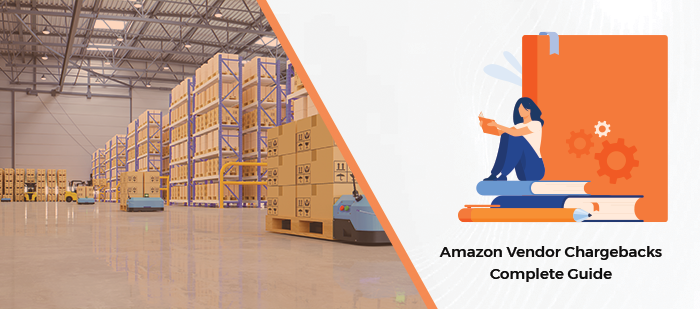 What are chargebacks?
Being a Vendor with Amazon is a sought-after privilege for certain brands. This status could help you expand your sales considerably. However, delivering directly Amazon's requirements directly Amazon isn't as easy as vendors must comply with a variety of requirements when they ship to Amazon. If they fail to fulfill the conditions, Amazon can impose fees that they refer to as "chargebacks".
Chargebacks are often silent profit killers. They could easily amount to 3-8 percent of your earnings.
The positive side is that it is possible to prevent and challenge amazon vendor chargebacks, however, it is a complicated problem that requires many systems and numerous logistical challenges. Prevention is more effective than cure, but if chargebacks can be a real pain for you, there are solutions to resolving the issue to make sure you are making a healthier long-term financial gain.
Chargeback Expertz has assisted a number of clients facing issues with chargebacks. We ensure that we create new Vendors' processes in a way to prevent chargebacks from happening at all.
What are Amazon Vendor Chargebacks fees?
In a nutshell, You should be wary of it!
Chargebacks are charges imposed by Amazon Vendors who don't follow the guidelines of the website. They can be very costly and can eat away at your margins of profit.
The transaction is sent directly to the Amazon site if you sell on Amazon. If there's an issue with a credit card chargeback (requested from the purchaser through their bank) they'll be aware of the chargeback first.
It could be due to various causes, including discrepancies from unauthorized orders and shipping, packaging, or data alignment issues.
Also – and it's worth double-checking as this occurs frequently The chargeback fee may be due to a mishap.
If you've broken the rules of the site and its restrictions, Amazon could incur an unexpected expense. Amazon is then able to pass the cost onto sellers. Amazon is basically shaming you for non-compliance.
It's essential for sellers to understand the impact of chargeback fees on them, where to search for them, and how to do about them. The most important thing is to know how to contest these charges. If you don't, you may be liable to lose money.
Check out more blogs here
How will I know if I've been issued a chargeback?
You'll get a chargeback notice and you'll have to notify Amazon to know whether you are happy with the chargeback, or if you are planning to dispute it.
However, you must make your decision quickly. Particularly if you intend to challenge it.
You've got 11 days after receiving the notification to inform Amazon Pay if you're going to accept the chargeback charge and the chargeback fee will be debited.
If you don't reply within the timeframe and the default is set to the previous in which you'll be penalized.
How do I Dispute Amazon Vendor Chargebacks?
If following receipt of an email from a chargeback company and you believe it was incorrectly issued, you may contest the chargeback. But, you'll need evidence to support your position.
It is necessary to submit the documentation supporting your request (as many as possible) via the mailer that was sent through Amazon Pay.
At a minimum as an initial requirement, as an Amazon vendor, you'll be required to submit the transaction's status as well as a description of the product or service, as well as evidence that the purchaser was able to purchase the product or service.
There are a lot of other supporting materials you can send. This could include confirmation emails for orders as well as tracking numbers and the customer's records of communications.
It takes a minimum of approximately 90 days (sometimes longer) for a decision to be taken. It is the responsibility of the bank, not Amazon.
In some instances, in the event that it's a tiny amount, it's advisable for sellers to consider the cost of contesting fees against the amount of time required to challenge it.
How can I manage chargeback fees?
Being an Amazon seller, charging back costs is something you'll need, and must be in the loop.
It's all in the knowledge so, make sure to study the different kinds of amazon vendor chargebacks. This way you'll know how to prevent these charges.
Check your email every week to make sure you aren't missing any chargeback notifications or deadlines if you're looking to challenge a chargeback claim.
Consider how you manage your inventory. Speeding up the process of shipping your merchandise to Amazon could have a significant impact.
Get the assistance of chargeback experts. They are able to conduct an audit of the account. This is a possible way to go for larger sellers who have to pay the possibility of paying thousands of dollars in charges.
Takeaways
Amazon charges to vendors are charges that are passed to sellers who are possibly violations of Amazon's policies.
There are many possible reasons why an order may be able to raise a chargeback. It could be due to the delay in the delivery of an order.
Make sure you are aware of chargeback fees since large sellers could end with a bill of thousands each month.
If you're planning to challenge fees, you must act promptly. You'll require plenty of evidence as well.
Alternatively, you can employ someone to stay on top of things for you. This could mean saving thousands of dollars in costs.
If you need assistance in controlling your Amazon Vendor Chargeback Fees, or any other Amazon management-related problem, please contact The Chargeback Expertz team. Our experts are happy to help you and will be able to answer any questions you be having about making sales on Amazon.