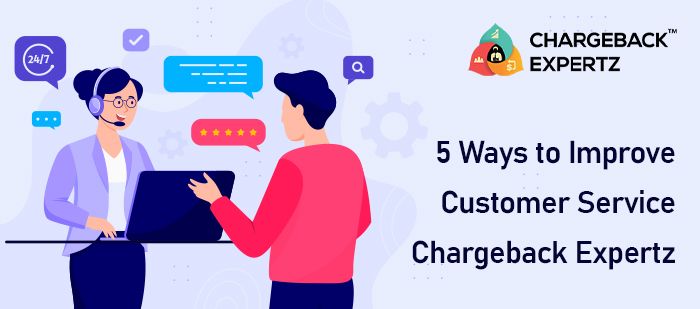 If you're looking to improve customer service and optimize the buying experience for your customers, look no further! In this blog post, we'll provide you with 6 practical tips to help you reach these goals. With these tips, you can ensure that your customers have the best possible experience when shopping with you. Keep reading to learn more about how you can improve customer service and optimize the buying experience for your customers. 
1) Greet Customers with a Smile 
One of the most important things you can do to improve customer service and optimize the buying experience is to greet customers with a smile. When customers walk into your store, they should be greeted with an enthusiastic welcome. This will show them that you value their presence and are happy to serve them. Make sure to make eye contact and offer a warm smile as this will help to create an inviting atmosphere. Greeting customers with a smile not only lets them know that you are available to help, but also demonstrates your customer service skills. Additionally, it sets a positive tone for the rest of their experience. Taking the time to smile and make customers feel welcome can help create loyalty and satisfaction, which can lead to repeat customers and referrals. 
2) Speak Clearly and Professionally 
Good customer service involves more than just a smile and a friendly attitude; it also involves communicating effectively. Being able to speak clearly and professionally with customers is essential for providing great customer service. When speaking with customers, use a clear voice, make eye contact, and avoid using slang or jargon. Speak in a tone that conveys respect and empathy to create a pleasant atmosphere for the customer. 
It's also important to be concise when speaking to customers. Don't ramble on about unrelated topics or give unnecessary information. Stick to the point and provide the information that your customer needs. This will help to ensure that the customer's questions are answered quickly and accurately.
In addition, use positive language whenever possible. Instead of saying "I can't do that" say "Let me see what I can do for you." This small change in your language can help to show customers that you are willing to go the extra mile to help them. 
By speaking clearly and professionally with your customers, you can help to make their experience more pleasant and improve your customer service overall. 
Our Latest Blogs
3) Listen to Your Customers 
No matter what industry you are in, listening to your customers is one of the most important ways to improve customer service and optimize the buying experience. Listening to your customers means paying close attention to their needs and understanding what they want. When customers feel like they are being heard and understood, they are more likely to be satisfied with their purchase and more likely to return for future business. 
One way to listen to your customers is to ask questions. Encourage your employees to ask questions such as "How can I help you today?" or "What do you need?" Asking questions allows customers to express their needs and wants, and it lets you know what they need in order to have a positive experience. 
You should also encourage your employees to be patient and show empathy when listening to customers. Give your employees the space and time they need to fully listen and understand customers' needs and concerns. Showing empathy will help customers feel valued and appreciated, which can increase customer loyalty.
Finally, make sure that you document any feedback or complaints that your customers give you. Not only will this allow you to better understand what customers need, but it will also provide valuable insights that you can use to continuously improve the customer service experience. 
By taking the time to listen to your customers and address their needs, you can create a positive buying experience that keeps customers coming back for more. 
4) Take Your Time with Each Customer 
It can be tempting to rush through customer interactions to get through the line more quickly, but customers will appreciate it if you take your time with them. Make sure to address all of their questions and concerns, and provide helpful advice as needed. Pay attention to the customer's body language, and offer assistance if you see any signs of confusion or frustration. Taking your time to get to know the customer and build a relationship with them is a great way to show that you truly care about their experience and are willing to go the extra mile. It will also help create trust and loyalty, which are essential for long-term success. 
5) Follow Up with Customers After Their Purchase 
Following up with customers after their purchase is a key component of providing excellent customer service and optimizing the buying experience. A follow-up communication lets customers know that you value them and care about their satisfaction. It's also an important step to developing relationships and gaining repeat customers. 

Email us anytime!
Email customer service 24/7

Call us anytime!
Reach customer care 24/7 at +1 (888) 901-8653
After a customer completes their purchase, it's a good practice to send them a thank you email or even pick up the phone and give them a call. This simple act of gratitude can make a world of difference in how customers view your business. If you're an e-commerce store, you could also include a discount code for their next purchase in your thank you message as a way to show your appreciation. 
It's also beneficial to reach out to customers after they've received their order. Ask them if there's anything you can do to improve their experience and if there's anything else you can do to help them. This will let them know that you genuinely care about their satisfaction and want to make sure that they're happy with their purchase.
Lastly, don't forget to follow up with customers who haven't completed their purchases. If they've abandoned their cart, reach out and ask if there's anything that prevented them from completing their purchase. You may be able to offer a solution or answer any questions they may have. This will help you gain insight into what potential customers are looking for so that you can continue to refine and optimize your buying experience.
Overall, following up with customers after their purchase is an important step to providing excellent customer service and optimizing the buying experience. A simple thank you or follow-up message can make all the difference in building customer loyalty and encouraging repeat business.