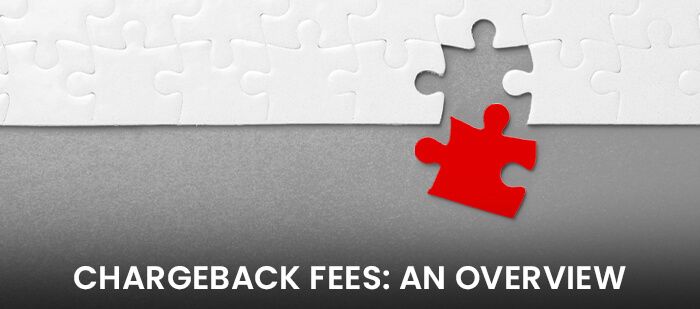 A chargeback fee is a fine imposed by the acquiring bank (merchant's bank) anytime a merchant gets a chargeback. This fee assists an acquirer to cover the costs linked with processing the chargeback.
Fees and policies differ by the acquirer, still, there are some common features anyway of the bank.
How Much Do Chargeback Fees Cost?
Commonly, fees are charged between $10 and $50 per chargeback. Here are some examples from famous payment platforms:
There are some things to note regarding fees and how they are supervised:
Chargeback fees are generally set by the acquirer (merchant bank).
Fees are outlined in the merchant agreement and should be evaluated before the contract is made.
The chargeback fee, besides the chargeback amount, is generally withdrawn technically from the merchant's bank account.
Are Fees Higher for High-Risk Merchants?
Some merchants are categorized as "high risk" reason being its nature is risky to do business with them. These merchants could possibly affect acquirers to leave money behind.
Since the acquirer's bottom line is in danger, it requires some kind of insurance or safety in opposition to the financial loss. One method acquirers minimize the risk of working with high-risk merchants is to raise the fees.
If your business has been classified under high risk, you can suppose that all fees — in cooperation with the chargeback fee — will be on the higher side than normal.
Email us anytime!
Email customer service 24/7
Call us anytime!
Reach customer care 24/7 at 855-465-4723
Reach customer care 24/7 at 855-465-4723
How Do Chargeback Monitoring Programs Impact Fees?
The card brands generally use observing programs as both a punishment for overloading chargebacks and a curative attempt to assist merchants in governing chargebacks more productively.
Chargeback monitoring schemes add fees. These fees are included in a chargeback fee the acquirer charges. Contrasting to acquirer fees that are imposed per chargeback, monitoring program fines are generally once-per-month costs that can be thousands of dollars.
Still, the monitoring programs basically involve a few months additional periods fees don't generally commence quickly after registering.
If you've been registered in a monitoring program, focus to get your chargeback circumstances under control before fees go into effect. To commence that, you'll need a fast and basically major depletion in chargebacks. If need help, Chargeback Expertz gives and offers tools to prevent chargeback that can assist to reduce your count and ratio so you can quit the monitoring program. Sign up for a trial demo to look if these tools could assist you to avoid irrelevant chargeback fees.
Some Related Blogs
Steps For Fighting Chargeback Fraud
Are Chargeback Fees Refundable?
Chargeback fees are not generally refundable. Whether you fight the chargeback and supposedly win, getting back the revenue you lost, you won't be able to get back the amount that you spent in fees.
How Can I Avoid Chargeback Fees?
Unluckily, you will be charged every time you get a chargeback there aren't any confidential tips or tricks to leaping this cost. So if you want to neglect the chargeback fee, you have to neglect the chargeback.
Stopping payment disputes is the only method to remove both the acquirer's fee and the chargeback monitoring program fines.
This article gives suggestions to shrink the chargebacks. If you are willing to make these sorts of adjustments, the Chargeback Expertz team can help. Contact us to get started.
Anyways, in truth, your goal approximately isn't to neglect just the chargeback fee. Your actual aim is to avoid the financial waste connected with chargebacks.
Every single time a transaction is discussed, you no longer have time, effort, and expenses that pass into making the sale take place. Think of all the costs that can go along with a single transaction:
Marketing and acquisition
Customer service
Product or service
Shipping
Fraud detection
Transaction processing
Warehouse and inventory
Order fulfillment
If you want to neglect losing money, you need to protect as many chargebacks as possible and then fight for the rest. Fighting chargebacks is what allows you to get back those costs and secure your bottom line.
This article gives you valuable intuition about fighting chargebacks. If you'd like to be able to dare chargebacks with this level of organization and success, the Chargeback Expertz team of experts can help. Contact us to learn more.
Need Help Eliminating Chargeback Fees?
Managing chargebacks and the fees included in it can be befogged, time-taking, and expensive thing.
At Chargeback Expertz, we target to extinct the problem of payment disputes. We think you should target and concentrate on delivering great products or services, not managing payment risk.
If you'd like a control easy approach to chargebacks, Chargeback Expertz is wholeheartedly happy to help. Sign up for a demo today, and we'll help you get started.