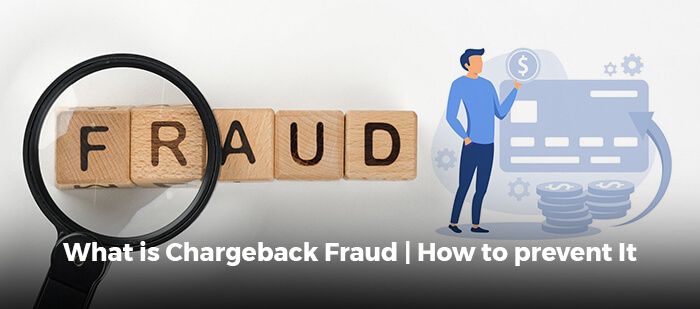 Chargebacks are frequently the bane of entrepreneurs' existence. They're hard to combat, costly, and frequently difficult to resolve. It's sometimes difficult to differentiate between legitimate chargebacks as well as actual fraud on chargebacks and the onus is on you to prove the case as to which is the real deal. This means calling both the bank as well as the customers and providing clear details about the transactions.
Companies must deal with:
Lost revenue
Recovering or forfeiting the sale of products
The payment of transaction fees that were paid during the fraud.
And sometimes, higher than.
Not only is it costly to be hit with chargebacks but you'll also need to spend hours of your time and your employees' time fighting the chargebacks… Sometimes it feels as if it's not worth the effort.
There are methods for tackling chargebacks effectively by putting the appropriate strategies in place, you can reduce your chargebacks by a significant amount of money.
But first, let's define chargeback fraud:
Chargeback Fraud Definition
Chargeback fraud happens when a consumer is charged back on the transaction which is entirely legitimate.
It is essential to take measures to prevent chargebacks generally ordering confirmation pages delivery updates, PCI certified, having security measures like Address Verification Service (AVS) installed and so on. These will certainly help in tackling fraud, however, tackling chargeback fraud remains an entirely different matter.
These aren't mistakes that are not intentional or of the issue of refunds (known as friendly fraud) these are cases of people who have a motive to profit of your company.
The most common examples of Chargeback Fraud
In the case of chargeback fraud there are several various tricks that fraudsters usually employ, and they are getting more frequent due to the increasing popularity of e-commerce companies.
The most common way to contact fraudsters is to call the banks that issue them and ask for they have one or more of these:
The result wasn't the one they had hoped for.
The product they purchased was not delivered.
Someone has used their credit card without authorization.
The transaction that was made was never performed by them.
The subscription, or the recurring transaction was not cancelled in the appropriate date.
A recurring deal was never set in stone.
The product that was delivered was not as expected.
There are additional reasons why customers call their banks to get chargebacks:
They regret buying an item later in the day.
They were unsure of the product they were purchasing.
They did not realize they completed the transaction.
You might be contemplating… how can we know which are authentic and which aren't?
This brings us to the idea of "friendly" fraud.
Friendly Fraud in contrast to Chargeback Fraud
Friendly fraud happens when a claim made by a customer is true, and although there are reasons why codes or claims submitted by customers could be in conflict with fraud in real life However, there are occasions where a person was wronged or committed an honest error.
This grey area is the way fraudsters are able to succeed this is the reason it is essential to put in place processes (e.g. specific return and refund policies) put in place to help in stop these frauds before they occur and to plan how to handle claims after they do occur. Banks usually side with and act on behalf of their clients and not for businesses.
Email us anytime!
Email customer service 24/7
Call us anytime!
Reach customer care 24/7 at 855-465-4723
Reach customer care 24/7 at 855-465-4723
How Do Chargeback Monitoring Programs Impact Fees?
Like many business strategies doing things the right way can save your business in the long run.
Methods to Avoid Fraudulent Chargebacks
Okay. What can you do?
Although you cannot stop fraudsters from engaging in illegal acts however, you can help you to establish that a chargeback is not legitimate and cut down on chargebacks in general through the implementation of systems that allow easy and clear transactions, which reduces the possibility of someone omitting or making mistakes.
Here are a few steps your company should have to reduce fraudulent chargebacks and friendly fraud:
Step #1 – Ensure that your system can be easily identified transactions
If your transactions show up on the bank statement as 3948502TRZ $998.67 If you do this, you're likely to find a lot more people not noticing that they have done business with you.
Be sure that your payment processor provides a clear, clean code. E.g.
STEADFASTCOFFEE $6.45 $6.45
The purchase instantly stands out.
When you arrange your payment codes this way you'll decrease the chance of friendly fraud by reminding customers about when and what they spent their money on.
Your payment processor and/or POS will include a section within the settings to modify this setting if you need to. Get in touch with your existing provider to get more details about adjusting the code of the product.
Step #2 – Have efficient system for verification of transactions in place
This covers Address Verification Systems as well as credit card numbers (CVV) security questions, etc.
They are often used in conjunction with a PCI-compliant checkout procedures, especially when it comes to eCommerce.
Address Verification System examines the zip code and house numbers in the transaction to the requirements of banks to limit fraud. Many businesses conducting online business also require their customers to sign to their account prior to beginning their session or making a purchase.
It is also recommended to send immediate order confirmation emails. So that the customer will be reminded of the item they bought as well as when it is expected to be delivered, or how to access their new purchase.
The majority of online gateways or POS systems have certain systems designed for you, but they may need some tweaking to make them more user-friendly. If it's changing the layout to make it more obvious to display important details like transaction amounts and the expected delivery dates, or making it more restrictive with respect to the rules for formatting credit cards and practices, be aware of the most prevalent errors or omissions made by clients and modify according to the situation.
Step #3 – Set up automatic flags for transactions that are unusual in amount
Set limits on the number of items you can purchase and the value of transactions based on the average purchase amount. If your most popular customers buy $50 at checkouts typically create an alert for transactions that exceed $500. You will require a signature or additional confirmation before they are allowed to complete their purchase.
If any of the purchases gets flagged, send an automatic email through Zapier, or even your POS fire. That means that someone on your team can contact you right away to clarify any particulars and ensure that the purchase is genuine.
Step #4: Monitor credit card notifications codes
Each chargeback comes with the specific code.
Learn more about credit Card Refusal Codes: Explained
Look over the chargeback codes you have and those transactions that you think are fraudulent. You can look for a way which could have stopped the transaction from taking place without impacting the checkout experience of your customers.
Step #5 – Ensure that you have EMV support.
A key part of preventing chargeback fraud is battling cases which you'll likely lose if you don't have your systems for payment up-to-date. Chips are now the trend, and if you aren't EMV-integrated you will most likely be unable to win the case even if the transaction is entirely fraudulent.
Upgrades to EMV was difficult and required a lot of downtime, upfront expense as well as the possibility of moving your POS to another location, and much more. However, some businesses are now able to create customized POS integrations that significantly minimize the hassle and time associated with the EMV integration. They usually occur during an evening with low activity levels evening and are often effortless.
If you haven't upgraded your chips yet, this should be the first thing you do.
Step #6: Work with an MSP that can assist you
At the time of day, regardless of the technology put in place, it could be difficult to keep up with the volume of chargebacks and document collection. Some merchant service providers allocate an employee to your company to assist in minimize the impact of these charges and are an effective asset to your company.
Take a look at our latest blogs.
Know what is Chargeback Analyst? 
How to Win a Case
If you're convinced that a transaction is fraudulent, it's time to call the bank that issued the chargeback. You must provide proof.
Every card network has its individual submission procedures If you search for the appropriate bank as well as "chargeback claim form" you'll be able to find the form you require.
After that, gather all information you have about the transaction, including the confirmation page for orders and delivery update, chargeback code, verification system information and so on. Contact the bank.
The more complete and organized your data is, the better chances of winning against the claim. We suggest doing this on a regular (weekly or every once a week) basis in order to keep up to date with charges.
The best method to find out what banks are looking for is to start having these conversations. You'll be able to observe their normal procedure and then adjust yours to match their needs.
Be sure to track the progress of every case from beginning to the end to find out how you can succeed as well as how frequently you can win. If you're experiencing a low failure rate it could be better spent on hiring someone else or simply letting they go.
Start Fighting Now
Each year, as your business expands you'll be faced with more chargebacks and fraud to contend with. It's normal to run modern businesses. But don't let that hinder you from taking action to protect yourself from chargeback fraud. By looking long at your current processes and determining ways to ensure that your data collection and transactions as safe and efficient as you can you can prepare yourself for an era of achievement.
We are Chargeback Expertz, we have an entire chargeback team dedicated to helping you to fight and cut down in chargebacks. We can help you gather the required documents for you and help allow you to return to doing what you love best doing: running your business.