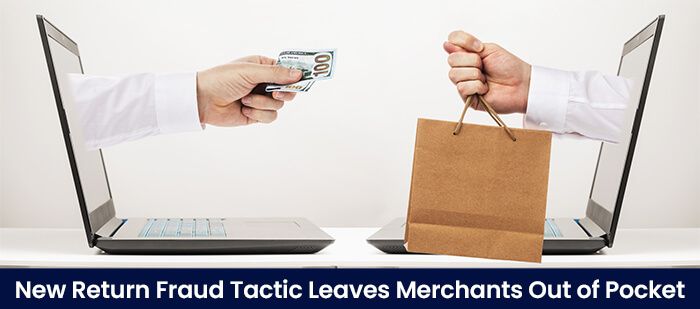 Recent reports have shown a concerning new return fraud tactic that is leaving both merchants and consumers out of pocket. This fraudulent behavior involves the use of refund services, which allow customers to receive their money back for a product or service without returning the original item. This type of fraud can be especially damaging to merchants, as it has the potential to significantly reduce their profits.
In this blog post, we will discuss the implications of this new return fraud tactic, and what both merchants and consumers can do to protect themselves.
The Problem with Refunds
Returns and refunds are part of doing business in the modern world, but they also come with a risk. Refund fraud, or the practice of returning items without a valid reason or with a false claim, is a growing problem. With return fraud estimated to cost businesses more than $20 billion annually, merchants need to be aware of the threat and how to mitigate it.
Return fraud can take many forms, from falsely claiming an item was never received or that it was defective, to attempting to return stolen goods or goods purchased with stolen credit cards. This type of fraud is particularly challenging for retailers because it's difficult to prove whether a return is legitimate or not. To make matters worse, it's often impossible to recover lost profits due to return fraud since merchants have no way of recovering the cost of goods that have already been returned.
Unfortunately, as return fraud grows, so do the tools that enable it. For example, some dishonest customers use automated refund services to automate the process of returning goods they've already received and paid for. These services often disguise their activities by creating false names, addresses, and payment information in order to hide the true identity of the customer. This new return fraud tactic has the potential to cause major problems for merchants and consumers alike.
Some Related Blogs
The New Return Fraud Tactic
In recent years, refund fraud has become increasingly common and is causing merchants and consumers alike to suffer the consequences. The latest return fraud tactic that has been taking the retail industry by storm is a dangerous new scam known as "Return Refund Fraud".
Return Refund Fraud occurs when a customer purchases an item with a stolen credit card and then returns the item for a full refund. In this way, the fraudster can get the product for free, leaving the merchant out of pocket. The issue is made even more difficult to identify as the thief uses a real person's personal information during the purchase transaction, making it hard for merchants to detect fraudulent activity until after the fact.
Crime is becoming increasingly popular as criminals take advantage of weak security measures in place at many retailers. As fraudsters become more sophisticated in their tactics, it is essential that merchants, consumers, and payment processors stay ahead of the game.
It is important to note that consumers can also be victims of Return Refund Fraud, so it's important that they remain vigilant when shopping online or in-store. If a customer notices an unfamiliar charge on their card statement, they should contact their card issuer immediately to report any suspicious activity.
How to Protect Yourself
In light of the new return fraud tactic, it's important to know how to protect yourself as a consumer or merchant. For consumers, there are a few steps you can take to ensure that your refund is not subject to fraudulent activity.
First, be sure to keep track of all receipts and other records related to your purchases and returns. This will help you in the event of any dispute. Second, be sure to ask merchants for proof that they have processed your return before releasing payment. If a merchant claims that a return was not received, you should have proof of its submission.

Email us anytime!
Email customer service 24/7

Call us anytime!
Reach customer care 24/7 at +1 (888) 901-8653
Third, consider opting for a more secure form of payment when returning goods. For instance, using a credit card instead of cash allows you to dispute any fraudulent activity. Additionally, some retailers offer digital receipt options that allow customers to easily store digital copies of their purchases and returns.
Finally, it's important to keep an eye out for any suspicious activity when making purchases or returning goods. Be aware of any signs of return fraud such as unusually large refunds or returns coming from the same address. If anything seems off, contact the merchant or law enforcement right away.
By following these steps, consumers can protect themselves against return fraud and ensure that they receive the refunds they deserve.
What Merchants Can Do
The new return fraud tactic is a cause for concern for merchants. As more and more consumers become aware of the tactic, it could have an increasingly damaging effect on retailers' bottom lines. So what can merchants do to protect themselves from this type of fraud?
First, it's important for merchants to understand how fraud works and what the signs of suspicious activity are. Knowing what to look out for is the first step in detecting and preventing fraudulent returns. Merchants should also set up clear policies and procedures regarding returns, including detailed rules on acceptable forms of payment and proof of purchase.
Merchants should also consider investing in technology to help detect potential fraudulent returns. This can include scanning receipts or barcodes, tracking items with RFID tags, and using algorithms to detect suspicious behavior.
Finally, merchants should also invest in strong customer service practices to help educate customers on their return policies and to provide additional support if any questions or issues arise. This may involve providing in-store customer service representatives who can explain the return process and assist customers with any questions or concerns.
By taking these steps, merchants can help ensure that they are not taken advantage of by unscrupulous customers looking to commit return fraud.